Photo by Jordan Satmary Hrmmm…where have we been lately?
NPR Music: SXSW 2013: Artists To Discover
Huge thanks to NPR Music for including us in their list of artists to discover at SXSW 2013. So many incredible bands here. Be sure to check out the coverage and download the entire Austin 100 mix HERE.
3 tags
3 tags
Rolling Stone
Big thanks to Rolling Stone for including us in their December Playlist. Check out the link HERE or read an excerpt below: Playlist: December 2012 Our favorite songs, albums and videos right now Line & Circle "Roman Ruins" The nostalgia-heavy lyrics are well-suited to the soaring jangle of this L.A. indie band's new single – a throwback to the Eighties which sounds kind of like...
3 tags
Live Review: The Deli LA
Many thanks to The Deli LA for this review of our show at The Satellite this week. Check out an excerpt below and see the whole thing HERE. Live Review: Line & Circle at the Satellite, 1/8/13 For the first week of the new year, The Satellite hosted free shows in partnership with Moheak Radio, Grimy Goods, and Downtown Lobby. A great way to lure fans in on cold nights usually spent...
8 tags
"Roman Ruins" Year-End Accolades
Our single "Roman Ruins" made its way onto a few 'best of' lists for 2012. Here's a roundup below. Have a peek and be sure to check out some of these other great tunes as well. Bowery Boogie (NYC/ US) feature and top ten best songs of 2012  Everybody Taste (US) best songs of 2012 Buzzbands (LA/ US) best local songs of 2012  Bandbook (US) top ten...
3 tags
The Sound of 2013
Many thanks to The Sound of Confusion in the UK for including us in their top ten acts for 2013. Check out an excerpt below and the read the whole list here. Line & Circle As debut singles go, 'Roman Ruins' by Californians Line & Circle is one of the best we've heard in a long time, even making the top 10 of our tracks of the year list. Surely there's...
First show of 2013
Happy New Year to you! We're playing our first show of 2013 next Tuesday, January 8th @ The Satellite, as part of their Satellite Nights series. Check it out here.
2 tags
L&C Pioneer T-Shirt
Our first official t-shirt is now available in our shop! Check it out man.
4 tags
Everybody Taste: The Best Songs of 2012
The fine folks at Everybody Taste have "Roman Ruins" at #29 in their best songs of 2012. Check out the whole list HERE. Also, read their review of our 7" below, or check out the post HERE. "There's a head-clearing cinematic breeze to the track "Roman Ruins" by Los Angeles band Line & Circle. It's the sort of song that might soundtrack a...
7 tags
Tour Press Roundup: Seattle CultureMob
Check out this fine review from our show in Seattle last week. Read an excerpt below, or see the whole review HERE. " Line & Circle open with an energetic 45-minute set that blows away the winter blues with a dose of California sun. The venue is still disappointingly empty as the crowd trickles in from the cold, but everyone within earshot sits up and takes notice as soon as Line &...
Nice Meeting You West Coast, USA!
Thanks so much to all the new friends we met up the coast these past couple weeks. Pleasure getting to play for you and chat with you. Stay in touch and see you again soon!
8 tags
WEST COAST TOUR w/ RNDM STARTS TONIGHT!
Buckle in y'all. See you soon! Photo by Megan Kathleen McIsaac
4 tags
KEXP Live Video: Line & Circle at CMJ
The fine folks at KEXP have posted the video from our live session last month at CMJ in New York City.  Check out the post HERE, or read an excerpt and watch two videos below: "Line & Circle are a dream pop band who've come onto the national scene this year from LA. This five-piece started with the songwriting duo of Brian J. Cohen and Brian Egan — both from Akron and Dayton,...
6 tags
The Silver Tongue: 7inch Sunday: Line & Circle -...
Many thanks to vinyl enthusiasts The Silver Tongue for this thoughtful review. Check out an excerpt below, or see the post HERE: "With their recently released debut single, Line & Circle genuinely comfort us without the easy-going plague of complacency. The single's cover juxtaposes outdoor serenity with a hint of distortion creeping up from below. With the image just blurry enough...
6 tags
"Roman Ruins" Video (Stereogum Premiere)
The video for our current A-side "Roman Ruins" is premiering today on STEREOGUM. It is directed by the incredibly talented Mr. Jordan Satmary.  Check out the post HERE, which also includes our new upcoming West Coast tour dates with RNDM: 11/21 – Los Angeles, CA @ Troubadour 11/23 – San Francisco, CA @ Great American Music Hall 11/25 – Portland, OR @ Doug Fir Lounge 11/26 –...
Thank You America
Deep love and thanks to all our new friends we met out there on our first ever U.S. tour. The shows were truly special because of all of you. Lots more exciting news coming, so stay tuned. See you again soon! x
3 tags
KEXP at CMJ 2012, Day 3: Line & Circle
A million thanks to the incredible folks @kexp for making our live session @cmj last week so memorable. Check out a recap of the performance below, and read the whole article HERE.  Line & Circle  have had a busy week! Touted as the next best thing from Los Angeles their infectious sound will definitely leave an impression. The vocals and lyrics of Brian J Cohen are rich and warbling. The...
5 tags
KCRW: LA Bands to Watch at CMJ 2012
KCRW included us in their article on LA bands to watch at CMJ 2012. Read an excerpt below, or check it out here! "The great thing about music conferences like CMJ is that you start to notice the competing geographic music scenes on a national (and even international) level. There's no doubt that Brooklyn, Austin, and the Seattle/Portland constituencies have always had great indie...
4 tags
FALL TOUR w/ ELECTRIC GUEST & NO
Our first U.S. tour begins next week! Who's coming? See you out there soon, America. xo (Photo by Megan McIsaac)
3 tags
Culture Collide After-Party @ ECHOPLEX 10/7
We are performing at the Echoplex this Sunday, 10/7 for the Culture Collide Festival After-Party! The show is FREE 21+ and FREE for anyone with a Culutre Collide wristband. Tickets will be $7.00 for anyone 18 - 20. Entrance for the Echoplex is at 1154 Glendale Blvd. Come on down. Here's the lineup: Doors 8pm 8:30pm - 9pm             GARLAND 9:15pm - 9:45pm        LINE & CIRCLE 10pm...
6 tags
BROOKLYN VEGAN Previews Our Fall 2012 Tour
Big thanks to @brooklynvegan for this fine preview of our upcoming Fall tour with @ElectricGuest and @No! Check out all the dates in the scan below and see the post HERE.
7 tags
KEXP Fall 2012 Music That Matters Podcast
The fine folks @kexp have included us in their Fall 2012 Music That Matters Podcast. Some great tunes in there. Download it HERE, and check out the tracklist below (released 09/07/12). Special thanks to @loserboy for the deeply kind words. Morning show host John Richards presents your music guide to Fall 2012, featuring new sounds from Line & Circle, Fang Island, and Hounds of the Wild...
3 tags
L&C in Australia's "Sydney Morning Herald"
A little bit of intercontinental love for our single from The Sydney Morning Herald (@smh) all the way from Down Under. Thanks @sebth @EarsMcEvoy! See the excerpt below or check it out HERE! 
3 tags
L.A. Record Show Review
Many thanks to L.A. Record for their review of our show at Central SAPC this weekend: "Opening the night was Line & Circle, who made quite an impression. Brian Cohen's distinct and soothing vocals invoke the feeling of taking a long drive out in the Midwest around sunset, even though you are in a tiny dark bar. The band will be heading out on tour soon, but hopefully will be back to...
Central SAPC Tonight 9/8
Tonight we play in Santa Monica @theCentralSAPC w @MiniMansions, @BlowKisses, and @HarrietMusic. What will you wear? http://t.co/Y687EUZm
3 tags
Echo Park Rising Festival Tomorrow
Echo Park Rising is tomorrow! Come hang with us at this lovely free neighborhood festival. We play at Origami Vinyl @ 3pm! Full info here: http://echoparkrising.com/
4 tags
"Roman Ruins" is KEXP's Song of the Day
KEXP is featuring our single "Roman Ruins" as the Song of the Day today! Download FREE on the KEXP blog. Here is an excerpt: "Line & Circle is an unlikely L.A. band, formed originally by Brian J. Cohen & Brian Egan, friends and bandmates who actually met at college in the Midwest before making the move out California. It seems the fresh air and cool waves are a good...
Thank you deeply for these humbling words.
From TalkTalkQuiet : Line & Circle – Roman Ruins Do you have your summer jam yet? Not yet? May I put forward for your consideration, Roman Ruins, a song I'm utterly in love with, as of 10 hours ago. It's the A-side to LA-based Line & Circle's new 7-inch, which just came out July 10. The song came on during John Richard's set this morning on KEXP and for me, prone to crushes, I'm...
4 tags
"ROMAN RUINS" is AOL/SPINNER's MP3 of the day
Spinner is featuring "Roman Ruins" as the free mp3 of the day today. Check it out HERE, or see the scan below!
3 tags
2 tags
Line & Circle Record Release Party
whiteirisrecords: Hello LA!  Line & Circle will be holding their record release party this Wednesday. When: 7/18, 9pm Where: Bootleg Bar Who: Guided By Voice's bassist's new band Détective, Line & Circle and Ferraby Lionheart. Tickets: $10
4 tags
Radio K :: New :: Track of the Day 7-16-12: Line &... →
Some love from radio, back in the good ol' Midwest.
5 tags
BUZZBANDS FEATURE
Many thanks to the folks at Buzzbands for this feature on the band and our new single. Check it out HERE and see a scan below:
2 tags
White Iris Records: Line & Circle premiere "Roman... →
whiteirisrecords: RCRD LBL has just premiered Line & Circle's "Roman Ruins", the A-side off their debut single Roman Ruins / Carelessness. The single is out tomorrow! According to Emily Zemler of RCRD LBL, "The effort's A-side, "Roman Ruins," is a buoyant indie pop number that the band recorded last…
3 tags
3 tags
3 tags
UPCOMING SHOWS
7/18- Los Angeles, CA @ Bootleg Theater, 7" Release Show,  21+
2 tags
7" COVER ART
We are utterly delighted that the work of Mr. Dusdin Condren will be featured on the cover of our new 7" single. Check out his amazing talents here.
4 tags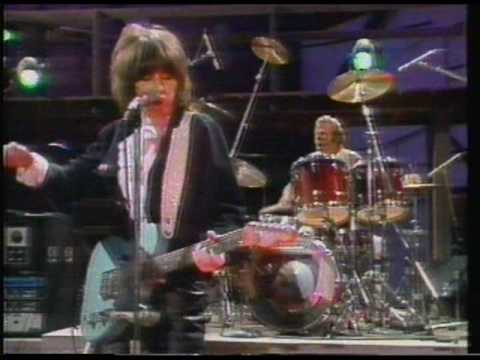 4 tags
RECENT SHOWS
6/15 - Los Angeles, CA @ The Echo w/ HERE WE GO MAGIC, 21+ 5/29 - Los Angeles, CA @ The Echo w/ Wintersleep, 21+ 3/19 - Los Angeles, CA @ The Echo w/ NO, free, 21+ 2/23- Los Angeles, CA @ Troubadour w/ WYE OAK, 21+
3 tags